First listed on: 18 November 2020
Building Inspector - Pool Safety
Salary:

$88k to $96k per annum + Monthly ADO + Superannuation

Permanent Full Time

An opportunity to make a difference in an organisation that is progressive and people focused

We are building a safe and inclusive culture where our people are empowered to deliver their best work. Embracing innovation and change, we continually deliver richer and higher quality services to a vibrant, diverse and iconic municipality. We are passionate and energetic, working as one team to build a healthy, prosperous and sustainable community. Progress is important to us, and we make it a priority to invest in our people's wellbeing, growth and development.

We're looking for a permanent full time Building Inspector to:
• Represent the Office of Municipal Building Surveyor (MBS) and The City of Stonnington in the inspection, reporting and certification of applicable swimming pool and spa safety barriers
• Administer and enforce the swimming pool and spa registration process in line with relevant legislative requirements
• Work with stakeholders including residents to ensure an understanding of relevant legislative requirements and provide professional recommendations
• Carry out proactive inspections of swimming pool and spa risks and dangers and non-compliance
• Respond effectively and efficiently to complaints and concerns.

To succeed in this role you'll need:
• Practiced knowledge of the Building Act, Building Regulations including associated Codes of Practice, Australian Standards, Local Laws, Government and Council Policies
• Proven experience in exercising building control functions, including enforcement processes
• Registration as a building practitioner in the category of Building Inspector (Unlimited, Limited or Pool Safety) and relevant tertiary qualification, along with a current driver's licence
• Great people skills to provide the highest level of service to our community

City of Stonnington is a child safe and equal opportunity employer committed to an equitable, diverse and socially inclusive work environment and a positive, barrier-free recruitment process. We actively encourage applicants from an Aboriginal and Torres Strait Islander heritage, people living with disability, LGBTIQ+ and people from culturally diverse backgrounds to explore the opportunity of a career at the City of Stonnington. If you have any support or access requirements please contact our Talent Acquisition Team on 8290 1333.

Work for Stonnington today. Work that matters. People who make a difference.

Submitting your application

We are currently transitioning from Position Descriptions with Key Selection Criteria to Success Profiles and while we are rolling this out there will be a mix of roles with a Position Description, and some with a Success Profile attached.

If a Position Description is attached (will be 3+ pages long), please look for the Key Selection Criteria at the bottom of it (not the Key Responsibilities and Duties at the top) and address your suitability to these points in your cover letter. You don't need to have a heading and you don't need address each point individually.

If a Success Profile is attached (will only be one page), please use your cover letter to demonstrate to us that you can 'Deliver' the aspects of the role and that you've got what's needed to 'Thrive'. You don't need to have a heading and you don't need to address each point individually.

If you have any support or access requirements, or would like to discuss an alternative application process please contact Council's Recruitment Officer on 8290 1333.

To be eligible to apply for this position you must have an appropriate Australian or New Zealand work visa.


For further information on how to apply contact the Council's Recruitment Officer on Ph: 03 8290 1333.
For position related queries, please contact
George Petridis
on Ph:
8290 3236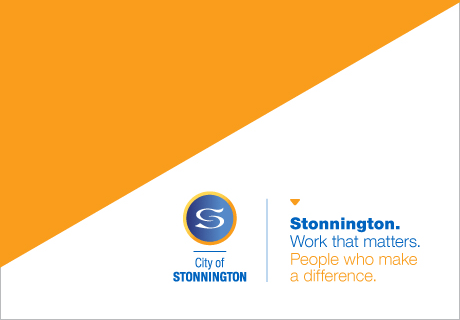 Closing Date:

29 Nov 2020
Location:

VIC - Malvern
Salary:

$88k to $96k per annum + Monthly ADO + Superannuation
Work Type:

Full Time
Category:

Construction/Building
Government
Legal/Compliance/Risk