Takata insiders recall warnings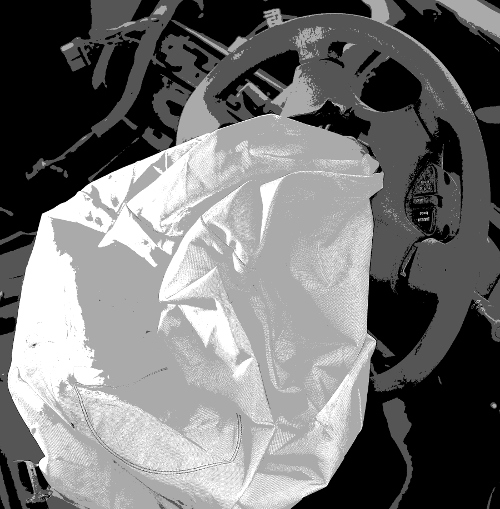 Whistleblowers say they were silenced when they tried to speak out about defective Takata airbags back in the 1990s.
Three former Takata employees who blew the whistle about the dangers say they warned management about the airbags' potential for death but the company ignored them.
They say that they raised concerns in the late 1990's after Takata decided to use a chemical in the airbag called ammonium nitrate.
The chemical is cheap and allowed Takata to take a larger slice of the airbag market.
Chemical engineer Mark Lillie, on of the whistleblowers, says the unpredictability of ammonium nitrate means it is more susceptible to 'aggressive over-deployment' – exploding in an accident.
"Ammonium nitrate is not appropriate for a high-precision explosion," Mark Lillie said.
Mr Lillie said he immediately told his superior, Hideo Nakajima, of his concerns when he realised Takata was serious about using ammonium nitrate.
"I told him that this was hazardous and again reiterated the prediction that someone would be killed if we went forward with this," he told Channel 9 reporters.
"And the response I got was; 'Yes, I will raise the issue. I will elevate this but don't hold out much hope. The decision's already been made'."
Fellow whistleblowers Tom Sheridan and Dan Ramon claim the reports were manipulated by Takata to hide how volatile the airbags were.
They also allege they were silenced when they spoke out about workers putting rejected airbag parts back on the production line, at management's direction.
"Quality folks come out and look at [the rejected parts]," said Mr Ramon.
"[They said] just change them back from fail to pass.'"
Tens of millions of faulty airbags have been included in cars around the world.
The first fatality came in 2009, and by the time the US Government forced car makers to replace the faulty airbags in 2015, 9 people had died.
It took Australian safety regulators another two years to act, after a death in Australia.
A total of 24 people have lost their lives to exploding Takata airbags and more than 300 people have been injured so far.
Australian Lawyer Damien Scattini is running class actions against the manufacturers that have used the airbags.
"Any engineer knows that ammonium nitrate is an explosive and it can't be stabilised - It's never been stabilised," said Mr Scattini.
"And how many engineers do you think there are if you add them up from Honda, BMW, Toyota, Mazda? And not one of them said; 'Hang on, why are we putting bomb making material into our vehicles?'"