CFMEU marks memorial with safety call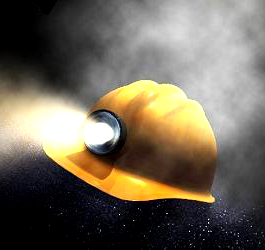 A union leader has called for harsher penalties to prevent mine deaths.
CFMEU district president Peter Jordan addressed the CFMEU Northern Mining & NSW Energy District's annual memorial day service at Cessnock over the weekend.
He spoke in front of the Jim Comerford Memorial Wall, which lists the names of the 1803 people who have died in the district's mines.
"Why has no one ever been punished for the names on this wall?" he asked.
He said Australian miners aimed for world-class health and safety practices, but questioned whether enough was being done.
"We have to question the strength of our current health and safety laws, the effectiveness of our regulator, the lack of compliance by some of the industry and the inability of the coal industry of preventing workplace deaths, injury, illness and disease," he said.
"Because under no circumstances can we accept that we are anywhere near having world class health and safety for mine workers while the industry is still failing to prevent workplace death injury, illness and disease."
He said there had been 17 fatalities in 17 years.
"That is simply not acceptable, it can't be acceptable and it's an unforgivable stain on our industry," he said.
"The laws have to be toughened and the industry held accountable until there are no more names added to this wall and that there are no more serious bodily injuries, illness or disease."
Keynote speaker, CFMEU mining and energy division general secretary Andrew Vickers, shared similar sentiments.
"None of them asked to or wanted to die in that pursuit," he said.
"None of them deserved to pay that ultimate sacrifice, but they did and it behooves all of us to strive to ensure that not one of them died in vein.
"We must continue to lobby and fight to improve the laws and rules that govern working in our mines."
Mr Vickers expressed anger at the lack of prison sentences for any of the 1,803 names on the wall.
"If a prison term is considered to be the appropriate penalty in deterring a wide range of crime… surely not providing a safe place of work or not complying with laws and regulations, thus resulting in the death of a worker, should also carry with it the very real prospect of a prison term," he said.
"Or is a worker's life not considered worthy of such a prospect? I for one consider it to be worthy.
"Let us hope that those who we remember today have not lost their lives in vein and that the industry can become safe enough so that no more lives are lost."