First listed on: 08 April 2019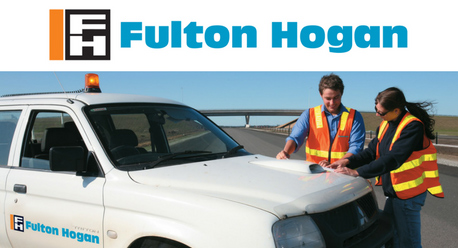 Regional Safety Advisor
The Company
At Fulton Hogan we work hard to be the best, we give it our all and take pride in what we do. We know we're only as good as our people, so we're committed to hiring, developing and retaining only the best in business! Fulton Hogan is a major civil contracting company offering clients services in civil contracting, construction, infrastructure maintenance, quarrying and asphalt production and surfacing.
The opportunity:
The primary function of this position is to promote and support the safety culture of Fulton Hogan's Eastern Region Infrastructure Services business. Your role will see you assist in the development and management of systems and processes on site to achieve an effective safety attitude and working environment, whilst also ensuring company procedures are implemented and monitored at the site level.
You will have the following responsibilities:
Exhibit leadership for safety performance and compliance in the Region
Support each site in the preparation of safety documentation to identify and control the sites risks (i.e. Work Place Risk Assessments, Safety Plans, Chemical Registers etc.)
Support the operations in safety system implementation
Identify and implement changes and improvements to the safety aspects of the IMS within the Region
Provide safety training throughout the Region
Conduct safety, desktop and CoR audits and assessments as per the schedule; identify and assess safety performance and opportunities for improvement across the Region
Participate in investigations to identify underlying causes of significant non-conformance, near misses and incidents to prevent re-occurrence
Prepare and enact safety communications including articles, meetings, toolboxes and presentations both internally and externally.
Assist and manage Return to Work employees and liaise with insurer and external return to work parties
Complete test & tagging as required - Training to be provided.
About You
To be successful in this position you will require the following skills/experience:
Diploma of Work Health & Safety (minimum Cert IV requirement)
A "hands on" attitude to safety, demonstrated by a willingness to be on site
Proven results as an SEQ all-rounder across all levels – crew to client
Ability to undertake internal inspections and audits to collect data to manage chain of responsibility and
Ability to conduct HSE risk management reviews and associated processes
Excellent communication and writing skills
Advanced knowledge of Word, PowerPoint & Excel
Knowledge of environmental compliance (preferable)
Training in a recognised incident investigation methods (preferable)
Training & Assessment Cert. (preferable)
Willingness and ability to travel across various NSW locations – this role requires flexibility to at times work away from home (5-8 nights per calendar month).
Benefits
An opportunity to join a multinational civil contractor that genuinely cares for its people. You're not just a number!
Excellent compensation structure in place to attract the industries best
You will be provided with the autonomy to develop and promote initiatives within your role
At Fulton Hogan we are committed to our REAL values of Respect, Energy and Effort, Attitude and Leadership and these define how we approach our work. We are seeking to employ and foster the development of employees who share our commitment to these values.
If you feel this position is a good fit for your skills, experience and values, please apply now.
Closing Date:

05 May 2019
Location:

NSW - Sydney
Work Type:

Full Time
Category:

Health, Safety & Environment
Legal/Compliance/Risk
Management
OHS/Workplace Safety