First listed on: 09 April 2019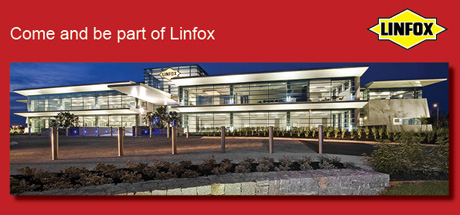 Human Resources Manager
About the position
An exciting opportunity for an experienced HR Manager to lead and drive human resources strategies, initiatives and operations within an industry leading organisation. This role will work with the broader Linfox HR team to drive continuous improvement, striving to identify ways to maintain and enhance a high-performance work environment where our employees can perform at their best.
In an environment of growth and transformation you will work closely with the executive and operational leaders of your client group to improve Linfox's culture, leadership and change capability, to ensure that it is equipped to drive the organisation forward and shape its future. With your ability to build collaborative relationships you will partner with business units to identify and implement strategies to improve performance in key areas such as talent management, organisational health, engagement, attraction and retention, employee development, remuneration, and benefits, organisational design, change, diversity, HR policies, standards, procedures and coaching.
You will be responsible for:
Providing strategic advice to the executive and leaders of your client group to drive organisational initiatives and change.
Supporting the implementation of the HR plan to drive improved performance within the business units.
Ensuring talent management activities are in place for succession, retention, talent and career development, coaching and supporting managers
Supporting and coaching managers develop capability related to performance management, workforce planning and remuneration review activities.
Manage employee engagement activities with client group including recognition programs, pulse checks and health & well-being initiatives
Manage complaints and investigations ensuring matters are dealt with in a fair and timely manner
About you
You will possess the following:
Demonstrated ability to successfully lead strategic and transformational change within an organisation
A proven ability to influence and enable executive and operational teams
A track record in driving and lifting organisational performance
Exposure to strong, leading edge human capital practices
Ability to use operational, financial, people, and industry information to identify trends, potential impacts and make recommendations
Ability to effectively support the development of others through coaching, mentoring and guidance.
Relevant tertiary qualifications
What can we offer you?
Access to Linfox's Health and Wellness programs
Flexible environment and great work/life balance
Novated Lease opportunities
Clothing and travel discounts
Offering a great team, supportive management and opportunities for career growth and development
Sound like you? Please click the apply button to submit your application and resume.
Further information
You will be required to meet Linfox's employment criteria which will include but not be limited to a criminal history check and full medical with a drug and alcohol test.
About us
Linfox is the largest privately-owned logistics company in Australia. We provide transport and warehousing services for some of Australia's favourite brands. We pride ourselves on our reputation for safety and compliance, and are guided by our company values loyalty, integrity, fairness and trust in everything we do. Our team of skilled professionals demonstrate these values everyday through their dedication to the safe and timely delivery of freight to keep Australia moving.
To find out more about opportunities at Linfox, visit www.linfox.com/careers
Closing Date:

08 May 2019
Location:

VIC - Essendon Fields
Work Type:

Full Time
Category:

Change Management/Organisational Development
HR/Recruitment
Management
Transportation Services