Three approved in solar spree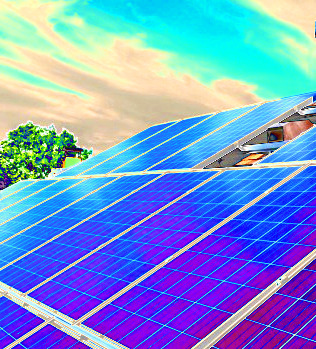 Three controversial solar farms have been approved near Shepparton in Victoria's Goulburn Valley.
The Victorian Government says it is helping to create more than 600 jobs and generate enough clean energy to power more than 80,000 homes by approving the farms, which together will consist of more than 650,000 solar panels and generate 175 megawatts of renewable energy.
The farms at Lemnos, Tallygaroopna and Tatura East are all located on former irrigation properties that secured hundreds of thousands of dollars in government grants to upgrade irrigation equipment in recent years. That equipment is now unlikely to be used again.
Victorian Planning Minister Richard Wynne was "called in" at the request of the City of Greater Shepparton to help progress the planned farms in April 2018.
The council did not feel it had relevant planning guidelines to give approval to the projects, leading the Minister to appoint a planning panel to develop new solar planning guidelines for the state.
The new guidelines are designed to encourage investment and provide certainty for councils and developers, while also balancing acceptable outcomes for land, communities and the environment.
With just a few weeks before the new guidelines are officially adopted, the Minister has used the old guidelines to approve the three projects.
The farms were put forth by renewable energy companies CleanGen, X-Elio Australia, and Neoen Australia.
During independent panel hearings into the proposals, concerns were raised about heat-related issues, use of agricultural land, loss of irrigation infrastructure, and a lack of scientific research about impacts.
Since the approval, many local farmers say their communities are being ignored, placing the needs of investors ahead of farmers.
Mr Wynne has been called to defend the decision to approve the projects just weeks before new guidelines - which should consider local concerns more closely - are ratified.
Mr Wynne said they "had to be assessed on the previous planning scheme".
"These applications went through an independent panel process. They were approved by an independent panel where there was the opportunity for community and council input," he said.
"This could not be a more transparent process. The three applications had to be considered under the planning scheme that was in place at the time."