Revived coal plant to burn cleaner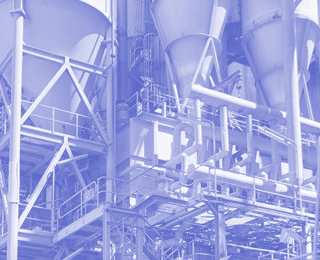 Hunter Energy says the recommissioned Redbank power station will be cleaner and greener than before.
The company recently bought the shuttered power station near Singleton in the NSW Hunter Valley, which opened in 2000 but closed in 2014 with close to $200 million in debts.
Hunter Energy says it bought the generation assets to help shore up power supplies.
Redbank is located close to AGL's Liddell plant, which is set to shut during the 2022-23 summer months.
The looming Liddell closure has been used to fan fears of an energy crisis, as other coal-fired plants will shut down in other states at about the same time.
"There is an absolutely impending need for more baseload power in NSW in particular," Hunter Energy chief executive James Myatt has told the ABC.
"When Liddell comes out it is a massive gap that will be created.
"We have seen high prices occur in Victoria on the back of Hazelwood coming out and New South Wales faces the absolute same challenge."
Before it closed, Redbank was Australia's dirtiest plant, when measured per unit of electricity generated.
But Hunter Energy says it is looking at integrating waste wood products into the fuel mix, which may reduce the emission intensity of the plant.
"The type of fuel it was burning was a very wet-mix coal tailing and now the availability of those tailings isn't the same as what it was when the plant first started in 2000," Mr Myatt said.
"So we are looking at burning a much drier coal mix and then ultimately, reducing coal emissions down by adding biomass into the mix and making the plant run more efficiently."
The company is also investigating the viability of a grid-scale solar plant on adjoining used coal mine lands.
NSW Minister for Energy, Matt Kean, said the Government just wants secure power supplies.
"The NSW Government shares the Federal Government's commitment to ensuring reliable and affordable power for all families and businesses," he said.
"The people of NSW expect the lights to stay on and power costs to start falling as the energy market transitions.
"NSW is working closely with the Federal Government and industry experts to ensure sensible market-based solutions for future energy supply are driven by science and economics."
The Australian Energy Market Operator (AEMO) says coal should remain part of the national energy mix for around the next 20 years to keep power bills low.
AEMO estimates that 30 per cent of current coal stations will shut down over the next 20 years, and it does not recommend expanding coal-fired power generation beyond current levels.