Quakes cause gold closure
Print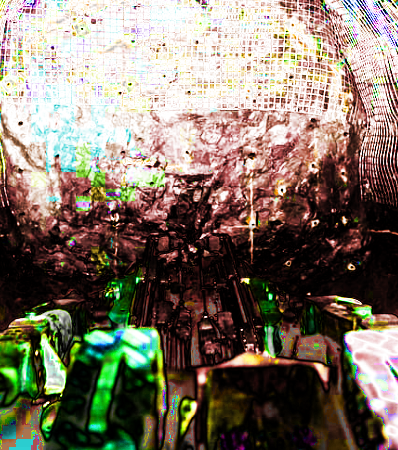 Workers have been evacuated from an underground mine in Western Australia's Goldfields after more than 100 seismic events were recorded in a single day.
Workers were reportedly ordered out of the Frog's Leg mine, 20 kilometres west of Kalgoorlie-Boulder, on Thursday last week as a precaution, before another significant after-shock on Friday.
The mine owners, Sydney-based Evolution Mining, allegedly set up exclusion zones to keep workers out of certain parts of the mine.
Evolution Mining says it noticed "increased seismic activity" but that the closure did not affect production.
The tremors were not big enough to be picked up by Geoscience Australia, but did register on the mine's more sensitive equipment.
Frog's Leg was discovered in 1999 and has been operated as an underground mine in August 2007.
The mine is one of Australia's most profitable, having produced close to one million ounces.
The area is also well-known for being seismically active and having difficult ground conditions.
In 2014, gold miner Northern Star Resources was in the closing stages of acquiring the neighbouring Raleigh mine in a $75-million deal, when the underground operation was struck by a 4.6-magnitude earthquake.
It caused collapses on multiple levels at Raleigh and would have trapped several workers if they had not been on the surface for a scheduled explosive blast at the time.
The biggest earthquake ever recorded in Kalgoorlie-Boulder registered at 5.0 magnitude in April 2010.