Expert says cladding risk ignored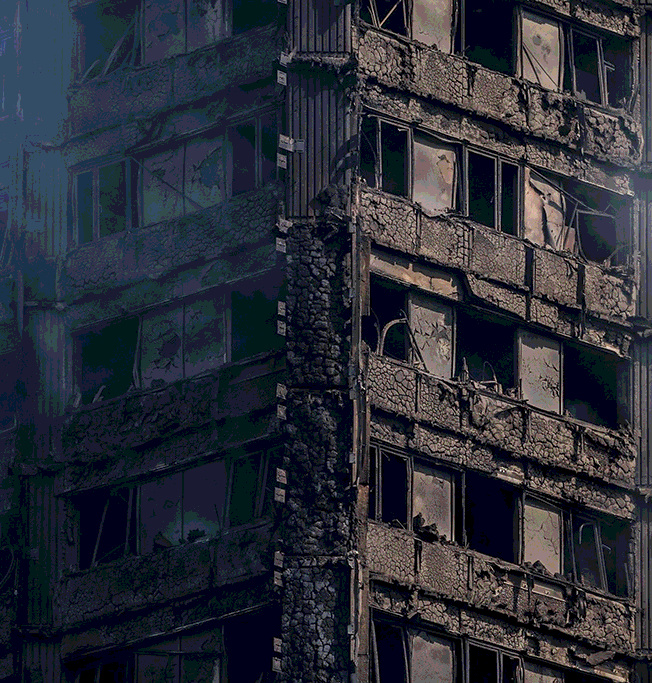 Australian building suppliers allegedly knew for years that they were selling highly flammable cladding products.
More than ten years before the tragic Grenfell Tower fire shone a light on the issue, reports say Australian suppliers of aluminium composite cladding knew that products they sold with a polyethylene (PE) core was highly flammable.
Media investigations suggest that lax and vague Australian standards have allowed the cheaper PE core cladding to been installed on medium and high-rise buildings in Australia, despite more fire-resistant options being freely available.
It means Australia now has potentially thousands of buildings wrapped in the deadly material.
A Senate Committee is looking at the issue, with a potential ban on the way.
Aluminium Composite Material (ACM) has been imported since the 1970s, made popular by its versatility, light weight and modern look.
It was used in recent high-rise developments including Jackson's Landing in Sydney, apartment blocks in Melbourne's Docklands and several public buildings across the nation.
PE core cladding was the main product imported until some time in the 2000s, when building supply companies began swapping to products with more fire-resistant cores, after fire tests comparing them to PE cladding.
Before that date, vast amounts of polyethylene core cladding had already been used on buildings.
But still, investigations at the ABC suggest some companies continued to use the more flammable product.
Even now, it is legal to import PE cladding for certain situations.
Most states allow a system of private certification where building certifiers are employed directly by the builder, so that the local council does not have to inspect the building.
The ambiguous standards are combined with poor enforcement and, some say, a conflict of interest between safety and economy.
Fire engineer Tony Enright told reporters that regulations have not been able to match the speed of development.
"Things have descended to the lowest common denominator," he said.
"As soon as there's an obstacle to a development, [the attitude is] 'oh well, let's fire engineer it away'."
"We have, if you will, a builder, a certifier and a fire engineer who are incentivised to reduce cost.
"The builder because it's going straight on to their bottom line; the certifier because they want repeat work from the builder; the fire engineer because they want repeat work from the certifier and the builder.
"And so they're all taking risks. It's the building owners who bear those risks."
While several states have launched audits to identify which buildings had flammable cladding in the wake of the Grenfell fire, the issue has led to calls to ban the import of polyethylene cladding, as countries like the United Arab Emirates has done.