Driver fights derailment sacking
Print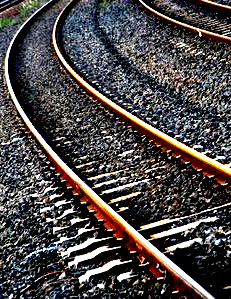 A BHP driver sacked after a train was derailed in the Pilbara is claiming unfair dismissal.
A fully-laden iron ore train with 268 carriages was deliberately derailed in early November last year while on its way to Perth from the Pilbara.
The incident occurred when the driver had been forced to leave the train to inspect a braking system control cable that had become disconnected.
While the driver was out of the cabin, the train took off and travelled more than 90km before being remotely derailed from BHP's Integrated Remote Operations Centre.
The derailment damaged two of the train's four locomotives and 244 of the 268 carriages.
The driver was sacked in late December and has now lodged an unfair dismissal claim.
At the time of the incident, BHP iron ore president Edgar Basto said it appeared that the emergency brake for the entire train was not engaged as operating procedures require.
"The electric braking system that initially stopped the train automatically released after an hour while the driver was still outside," Mr Basto told reporters in November.
"Due to integration failure of the backup braking system, it was not able to deploy successfully."
BHP says it has put additional interim safety controls in place as a result of preliminary investigations.
The ATSB and the Office of the National Rail Safety Regulator are still reviewing the incident.